New Jersey BEST Rug Cleaning Company
Various area rugs/fine oriental rugs are high priced and are made from fragile natural fibers like Cotton, Sisal, Wool, Silk, Jute, Sea Grass and many more.  Our properly trained specialists are certified to
clean all of them for you. Foundation materials along with fabric dyes  can't be washed in the way we typically clean and restore synthetic carpets (such as olefin, nylon, and polyester).
Most professional carpet & upholstery cleaning methods include utilizing high heat, high water pressure, intense agitation, and intensive chemical substance process. Most oriental rugs can't be cleaned utilizing these systems. A much more delicate "hand washing" method should be used to safely clean area / oriental rugs cleaning NJ.
Considering that more time is involved in hand wash and more intricate cleaning solutions should be used to stay away from damaging the fabric dyes as well as fibers you realized that area / oriental rug cleaning will be higher priced than typical carpet cleaning. It is.
WHY AREA RUGS ARE MORE CHALLENGING TO CLEAN …
As a result of the dense pile structure of area rugs, dirt particles work their way down through the fibers – to the backing basis of the area / oriental rug from which they can't be extracted by conventional vacuuming.
This loose grit wreaks havoc on your area rug's gentle fibers, creating a cutting abrasive action while you walk on the rug. Abrasion accounts for fiber loss (wear) and embedded soil unsightly stains. Area rug cleaning NJ
Different types of soil such as pet oils and food particles "hide" in the dense pile, crafting your rugs a perfect haven for viruses, harmful bacteria, along with other nasty creatures for instance dust mites!
Dust mites are really small to be seen but happen to be the most typical reason for all year round bronchial asthma and allergic reaction. They live in rugs, pillows, mattresses, carpets, upholstery, bed covers, and clothes – anywhere they can feed on dead flakes of human skin.
All foreign pollutants inside your area rug must be removed by specialized cleaning regularly to maintain your oriental/area rugs "healthy".
We utilize one of a kind and comprehensive high-volume clear water rinse extraction method. You see, the amount of water used to clean area rugs is directly relative to the massive amount of soil removed in the rinsing process.
HOW TO GET YOUR RUGS CLEANED PROFESSIONALLY
We can easily plan for a pickup and delivery of your oriental rugs for a small charge. Please call for an audit appointment. Your high traffic area rug should be light cleaned a few times per year and thoroughly cleaned at least one time a year by a professional. Lower traffic area rugs need to be cleaned pretty much every 2-3 years to rinse away accumulated soil & airborne dirt and dust. Whether or not the rug doesn't "LOOK" filthy … it should be regularly washed.
CALL NOW
732-943-0333

We'll help you get your area rug bright and clean. All you have to do is Make The Appointment!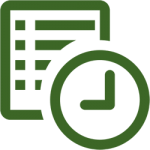 OUR SERVICE AREA